Contact us today to discuss your bespoke BALER and complete conveyor system needs - 01509 816064
Twin Ram Balers !
C&B Engineering TWO RAM BALERS will achieve maximum bale weights for loading containers but is also ideal for multi-material application, including Cardboard, Paper, Plastic films, Plastic bottles, hard plastics, Cans, RDF etc. The wide application range makes the TR series, as standard, ideal equipment for recycling centers to MRF systems.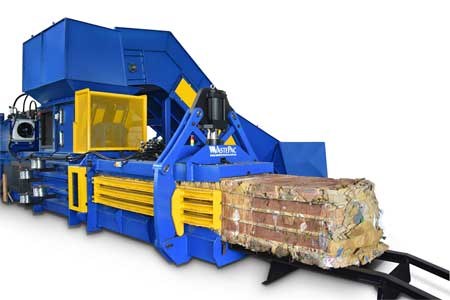 Features:
Baler range from 90 to 150 tonne press force
Accent Tier System or CB Bag System
Fitted with bale eject door that allows easy material changes
Oversize bale door retraction
Fully ejects bales every time
Positioning Device & Pressure transducer
Touch Screen Interface & Preset Model
Full Penetration & Retainer Dogs
Hardox 500 Lining & Groove Floor
High-efficiency Hydraulic Unit & Differential Motions
Removable Chamber Wall and Movable Side Wall
Heavy-duty Construction & Multi-triangle Shear Blade
Meets or Exceeds CE Safety Standard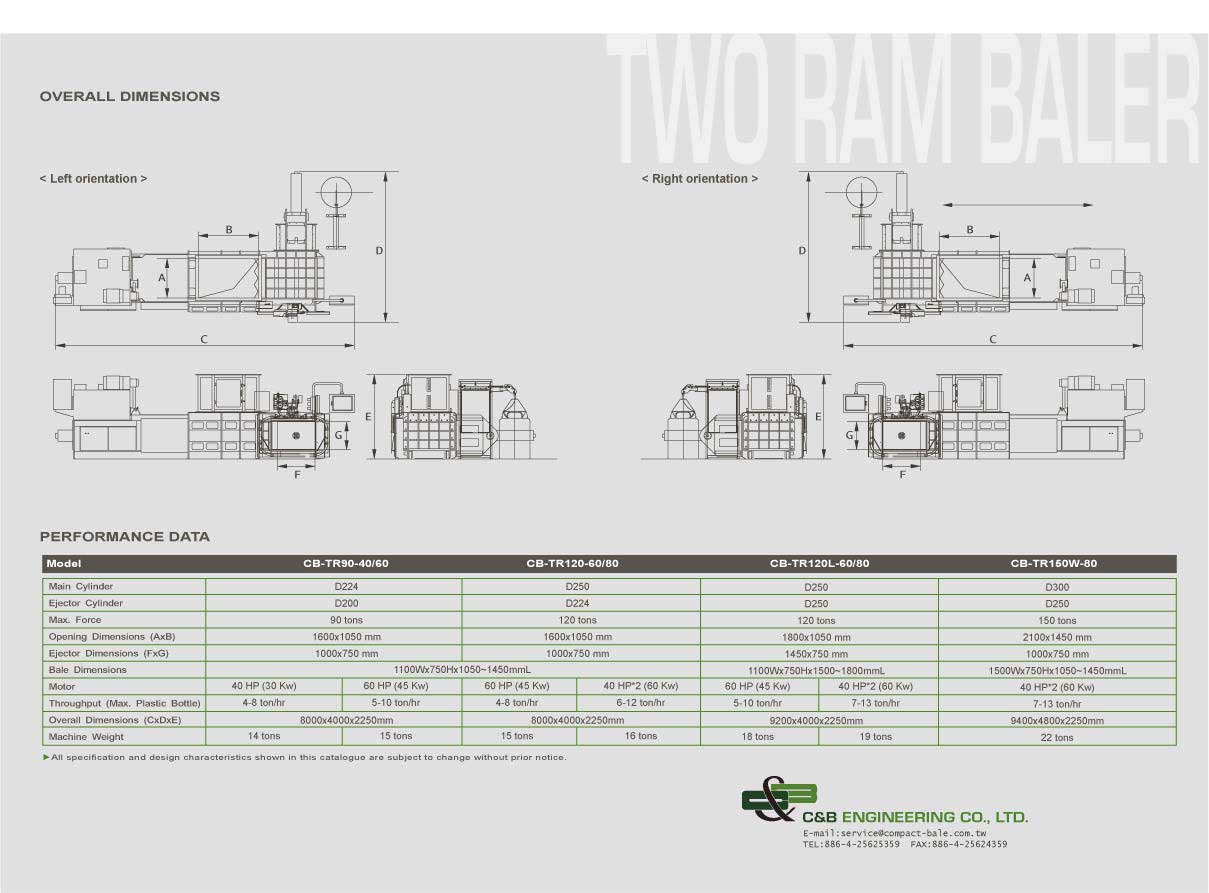 Please ask about these special features and why our two ram balers stand out from any other supplier within the Industry.